About Us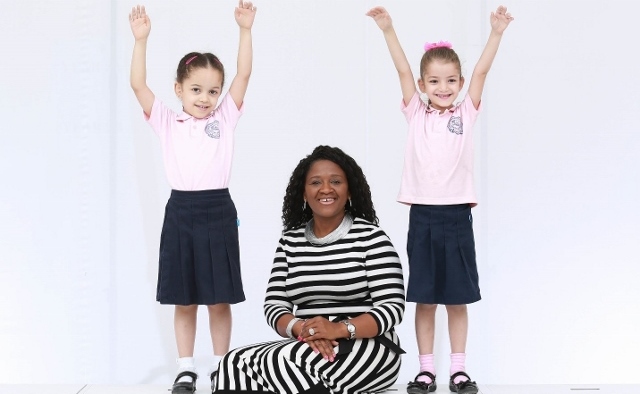 Hello, and a warm welcome from myself, Omolola Wright-Odusoga, I am from the UK. I am the Founding Head of School here at English Modern School and English Modern Kindergarten Al Wakra campuses.
I am a transformative educational Leader, with more than 14 years of experience in teaching and leading across schools and Children centers in London. Before joining EMS, I worked as an Inspector and Professional Development Facilitator for the Ministry of Education here in Qatar. I am adept at ensuring quality teaching and learning for children, parent, faculty, andstaff in holistic, respectful learning, and development environment. I utilized my education, knowledge, and skills to ensure the delivery of high quality, useful educational services.
Here at EMSW, we put students at the centre of everything we do. We motivate and challenge students to achieve their full potential as Confident Learners. Using the Cambridge Learner Attributes and a rich curriculum, we nurture student's individuality by helping them to become Global Citizens who can impact their world. Our school's character education program teaches tolerance and empathy, which gives students life skills in becoming Ethical Individuals.
The school's environment and facilities are designed to facilitate teaching and learning, and we are fortunate to have skilled, dedicated, and knowledgeable staff who deliver excellent teaching and learning instructions to students. We aim to meet the student's holistic learning and developmental needs in and out of the school by working in partnership with our stakeholders.
We value and embrace the crucial role that our school plays in the Al Wakra community, and our contribution to the State of Qatar is of great importance to us. Hence, we work closely with parents and stakeholders to meet the ever-growing demands of our school community in the fast-paced world of 21 st -century education.
We would not relent in our efforts to bring out the best in every child and ensure that "No Child is Left Behind" in their education.
Ms.Omolola Wright–Odusoga
Head of School