Pastoral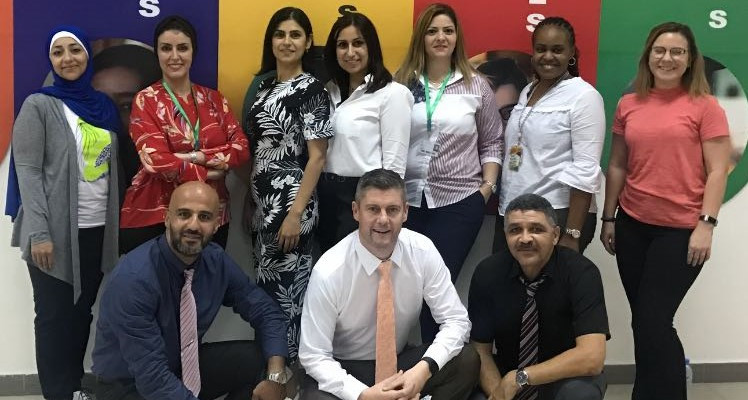 It pleases me greatly to welcome you to The English Modern High School pastoral website.  With our clear vision as the focus we are making great strides in becoming a leading international school in Qatar.  It has been a great privilege to be part of the exciting changes in 2018 as we improve our leadership structure.  This year I will be responsible for the pastoral care of all EMS students from 7-11.  This means that it is my job to ensure all our students are able to learn in a safe, comfortable relaxed learning environment free from any distractions and worries.
As part of this structure we have introduced our new Heads of Year (HOY).  At EMS Heads of Year are responsible for each student year group and the form tutors.  Working alongside this team of experienced teachers we are supported by Mrs. Amel Ouzrout who is responsible for everything to do with student affairs in the school.  Her job is to support our students to be the best they can be each day. Our Counseling team are both responsible for Secondary and will make sure that our students are supported through any concerns they may have so they too are able to learn in school each day.
There have been many changes this year in the Secondary School, we no longer have a Middle & High school.  Instead we have a Lower Secondary and Upper Secondary school.  This means that the students all mix across all three blocks from A all the way to C.  We truly want to build on our successful history of a family school.  We believe that the changes we have made this year reflect the vision we have of becoming a top international multicultural school.
We have welcomed new teachers who bring with them a wealth of experience, knowledge and guidance.  We are also developing many new initiatives and strategies that we feel will only serve to support and enhance our current practices as we strive to constantly improve the curriculum that is delivered and the pastoral support that we give our students to allow them to be the best they can be.
I believe that our students have the potential to truly succeed in this ever increasing competitive world and that as a school we have a responsibility to ensure that our students feel safe, secure and confident as they look to critique, explore and understand the world in which we live and work.  These are our goals this year and with the support of all our parents and the effort of all our students we will be able to achieve this.
I hope that you find our school website both useful and content rich.  Feel free to peruse and really get a feeling of what it is like to be part of EMS by understanding our family values, ethos and educational principles.
Thomas Rolt
Secondary Assistant Principal