Secondary Curriculum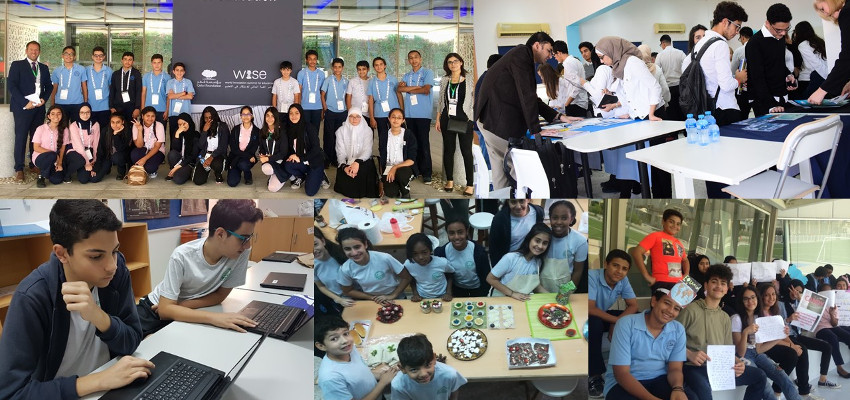 SECONDARY SCHOOL OVERVIEW
Lower Secondary
Year 7 to 9
In focusing on the checkpoint skills the students are better equipped to cope with the Upper Secondary curriculum. Complementing our academic program, Expressive Arts, are available to our Years 7 to 8 students. Arabic, Islamic Studies, Qatar History, and Physical Education complete our holistic approach. Students also have a range of academic and social development based club opportunities throughout the year, where staff will guide identified groups for increased progression and pace of learning. The social development after school activities include, but are not limited to; Sport, MUN, Expressive Arts, Science, Robotics, Languages and Debate clubs.
Upper Secondary
Year 10 to 12
Year 10 students start the two year International General Certificate of Secondary Education (IGCSE) with a standard number of 7 core subjects. The external IGCSE examination is held at the end of Year 11. In addition students take Islamic Studies and PE courses. The IGCSE exams enable successful students the opportunity to return in Year 12 to enrol in our AS Level programme, where they are required to select 4 subjects.
Cambridge International Examinations are subject-specific external assessments given in Years 11 & 12, requiring a blend of factual recall, subject-specific vocabulary, and transference of knowledge and skills in order to apply their understanding of concepts to various case studies and real world applications. 100 IGCSE exams commence in May of each academic year. The Cambridge syllabus directs teachers to use past papers as a core component of the range of standards and information used in preparing the students for the exams. It is important for the teachers to familiarize students with the marking schemes, so that they know how to frame their responses based upon the number of points awarded for each question.
Heads of department lead academic teams within subject groups, and strive to deliver a seamless pathway from lower to upper school transition through planning, collaboration and evaluative processes.
Matthew Gore
Assistant Principal – Secondary Academic