Program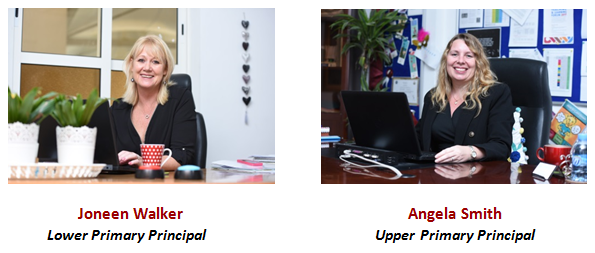 It is with great pleasure that we welcome you to the EMS Primary School at Doha Campus.
We are thrilled to work with such a dynamic and diverse group of educators at EMS. Our teachers are committed to developing the whole child and to fostering intellectual, social, emotional, and physical growth in each of our students. Our teachers build meaningful relationships with students, set goals for each student's individual needs and help them to reach their potential. Each member of our staff models help students be successful at school and to become life-long learners. The School serves a population of over 40 nationalities and employs an international and culturally diverse, highly qualified faculty.
In the Primary School, the Cambridge International Primary Programme (CIPP) is followed in Year 1 to Year 6. The CIPP develops English, Mathematics and Science skills.  In addition to these core subjects, the school provides a curriculum in Social Studies, PE, Art and ICT developed from the UK National Curriculum Programmes of Study. Our language of instruction is English. There is also an emphasis placed on Arabic, Islamic Studies and Qatar History as required by the Ministry of Education. We provide Global Studies lessons for non-Islamic students and a pastoral programme giving our students skills that they will use into their adult lives (Second Step).
Carrying forward where we left off last year, we will continue to deliver our CIPP Curriculum and have a focus on guided teaching practices and centre based approached to learning.  We will also continue to focus on creating flexible learning environments. Our teachers have planned creative units of work by linking subject areas and differentiating their instruction in order to support all children. We teach and support our students in small groups during Guided practise which allows us to individualise instruction for each and every pupil inclusively; within our classrooms.
The curriculum in our KG1 & 2 programme is based around inquiry and creative, purposeful play developing skills and understanding that provide the foundations for the CIPP.  The overall focus is to encourage students to make choices and decisions, use materials in flexible and imaginative ways, initiate inquiry and ask questions, work collaboratively with others, sustain their interests and extend their knowledge and develop understanding of themselves and the world around them.
As the Primary Principals, We look forward to meeting new and returning students and families of the English Modern School and seeing you soon at one of our many assemblies, parent workshops, consultations and events where we hope you will join our EMS community to help us all to learn and grow together.