Admissions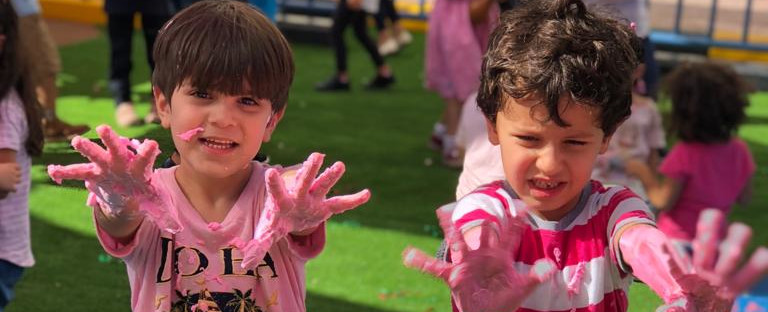 SCHOOL PROGRAM
The English Modern School is a co-educational school for students aged 3 to 17, representing over 55 nationalities. The School follows the Cambridge University International Curriculum in its Primary and Secondary School Programs.
In the Primary School, the Cambridge International Primary Programme (CIPP) is followed in year 1 through 6. KG1 & KG2 following a play base curriculum with standards that are preparatory for the CIPP.
The Secondary School follows the Cambridge International Lower Secondary School Curriculum in our Middle School (years 7 through 9)
The International General Certificate of Secondary Education (IGCSE) and Advanced Subsidiary (AS) curricula for years 10 through 12.
Admission to EMS is based on:
A student passing a standardised entry test that is designed to determine that a student will be able to achieve academic success.
Our curriculum is delivered through the medium of English only and we require that students applying for entry are proficient speakers of English.
We also require a student's previous records of academic attainment and references from their current school.
We require applicants to submit all the documentation detailed in the checklist on the Application Form. Please note that we will not proceed with an incomplete application, which will delay the process of admission.